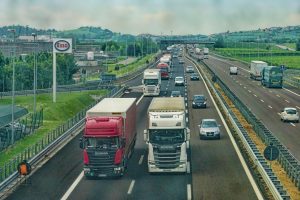 The term 'grandfather rights' is one that most of us who have read a lot or have gone through life for a reasonable time will find familiar. These rights can be important if you are a professional driver and where Driver CPC is concerned. If you find the term one you have not heard of before, here is some enlightenment. Grandfather rights are those rights that are acquired or are granted when a change is made to the laws that regulate any system. As an example, in case if you were doing something earlier which did not need you to qualify, but now a new law comes into force requiring such a qualification from the HGV or LGV Training Company, then any person or persons who have been carrying out this work before, are allowed to continue doing so, even without the qualification, as they have grandfather rights to do so. This ensures that many people who were doing such work, do not automatically lose their jobs, because they are not qualified, nor would they have to spend time and money to undergo any training for skills they already have for doing the job. This situation can arise in any industry but in this article, we are focused on the Heavy Goods Vehicles industry and the grandfather rights that hinge on the Driver CPC.
Driver CPC – What Is It?
This has been discussed quite a bit before, but even so here is a refresher. Driver Certificate of Professional Competence is the full form of Driver CPC, and those who have this qualification are considered as qualified and safe drivers of goods vehicles. This qualification requires drivers to continue with their training as long as they are working so that they are always able to maintain high standards of safety. This training for drivers has to be through approved training courses, where every five years they need to go through 35 hours of this approved training so that the Driver CPC is kept up to date. When you first apply for a Driver CPC you need to pass some tests that can be proof that you meet the required standards.
Grandfather Rights Matter
The first introduction of Driver CPC required all drivers looking for work driving LGVs or HGVs to qualify by passing the Driver CPC. At the time of the introduction of Driver CPC, there were many drivers of HGVs and LGVs already driving, some of whom had been doing so for decades. If they had then been asked to undertake these tests for Driver CPC, the haulage industry would have come to a complete halt. Drivers would need to come off the road for a substantial amount of time to complete the required training and tests.
This is when grandfather rights were introduced. This meant, that drivers who had already been professional could continue to do so without having to make any changes. They were not required to undergo any training or take any tests but just needed to be safe when driving on the roads. Driver CPC applied only to new applicants for driver's posts after the implementation deadline of 10th September 1980. This helped to keep the trucking industry running while at the same time ensuring that any new drivers were suitably qualified. It was expected that after a time, those drivers having grandfather rights would all retire, and this would leave only CPC certified drivers on the roads.
Do You Need the CPC?
If you are a driver of heavy goods vehicles and have a license issued before September 10th 2009, then you have acquired grandfather rights. This applies to all licenses that are Cat C, C1, C+E, and C1+E. Bus or coach drivers who have D, D1, D+E, D1+E licenses gained before 10th September 2008 can also apply for acquired grandfather rights. That allows you to continue driving without the need to take any new CPC tests. If you are not in any one of these categories, you will need to apply afresh and go through a Driver CPC test to qualify for the license.
The concept of grandfather rights has been around for a long time and covers HGV licensing, besides a host of other industries. They are very good options when new laws come into force, as they allow you to make any needed changes without fear of being penalised or losing out.