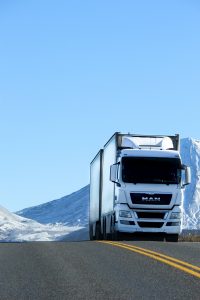 There are numerous businesses all around the country in need of professional and skilful drivers to do distribution. The demand for HGV drivers far outweighs the current supply, so new drivers who are well-qualified will find they have a wide range of choices when it comes to getting an HGV driver job. You can opt to be a long haul truck driver, local delivery driver and more. The opportunities are plentiful for experienced drivers. Experienced drivers are protected by grandfather rights, while new drivers might need to retrain. With this in mind, what is it like for a new driver and how easily can they find their first job?
Is Experience Necessary?
It is no surprise that there are certain jobs that require drivers with more experience than other jobs. As a result, there will be many jobs you won't be qualified for. These types of jobs not only require more experience but they are also higher paid. To become experienced, you need to start wherever you can so you can gain experience. Luckily, there are many jobs available for new drivers who are now starting this exciting carer. All you'll need is a positive attitude and the right qualifications.
Agencies
If you need some assistance in getting a good job, there are many options. One option is to go to a driver recruitment agency. Such agencies have access to a wide range of jobs since they work closely with various logistics companies that always need drivers. However, it should be noted that these jobs are given to whoever comes first, so you definitely need to be quick on the draw.
Going it on Your Own
Another option is to go it alone, which is the typical or traditional route. You can do this by making a CV which contains details of your education, experience etc. Once you have finished, you can start to send it to various companies. For one, you can approach hiring managers that work for various haulage and logistics companies near where you live. You can either hand in your CV in person or you can send it via mail, email etc. However, by going in person to deliver your CV, this will make you stand out and by actually talking to a hiring manager, they may be possibly convinced to give you a job.
Preparation
Once you've decided to deliver your CV in person, you need to be prepared as though you're going to be interviewed. So, you should get dressed professionally and be well groomed. You should also be ready to answer typical interview questions and do your research on the company before you visit. This will go a long way in making a great first impression and assist you in getting the job you want.
Driver Development Programmes
The majority of companies offer induction training for new employees so that they can learn how the company like things done. After the initial training is complete, there is usually some form of additional or ongoing training and support. This is a great way for new drivers to learn more and benefit from other drivers who have more experience. It can also look quite great on your CV. In many cases, these programmes cover much more than driving but also how the company works and other details about the vehicle you'll be driving.
Whether you're trying to learn how to drive an HGV, get a new job or improve your skills and qualifications, there are lots of companies that are ready to help.