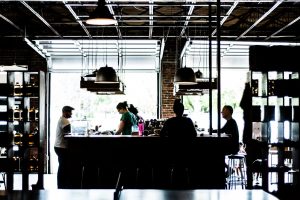 Pubs, bars and restaurants in England, Scotland and Northern Ireland are welcoming guests for the first time since the March lockdown that kept everyone inside their homes for such a long time.
Hotels, restaurants and pubs in England, Scotland and Northern Ireland that serve food at tables are now allowed to open their indoor venues. In Wales, restaurants and pubs have also gradually begun to reopen.
How Safe is it to go to My Favourite Pub or Restaurant?
If you're looking for a bar in Aldgate, here's what you need to know. England, Scotland and Northern Ireland have specific guidelines regarding the measures restaurants and pubs must comply with to keep their customers and their employees safe. Here are a few of these measures:
Customers can order food via apps;
Staff must wash their hands before touching cutlery or plates;
Music is allowed, but only at low volume to avoid customers needing to raise their voices, which may increase the risk of spreading the virus around;
Customers wanting to go to pubs are strongly encouraged to book tables before they go;
Live gigs and standing at the bar are forbidden;
Access to the toilets will occur in a controlled manner.
The Wetherspoons pub chain has announced their staff will wear protective eyewear and facial masks and will only run a limited food menu. Instead of the regular ketchup and mayonnaise bottles, customers will receive individual sachets. Most customers will be advised to sit outside, in the garden, while some indoor seating will be available, but only with plastic screens separations.
In Northern Ireland, social distancing is now only 1 metre. In England, social distancing is now 1 metre and over. There are some restrictions, though. In Scotland, restaurants, pubs and cafes can apply for exemption from the minimum 2-metre social distance, provided that they take specific steps.
Do I Need to Share my Contact Details if I Eat Out?
Contact tracing is a must for all pubs, bars and restaurants in the UK. There is clear guidance they all must follow:
Contact details must be stored for 21 days;
The required contact details are limited to name and phone number. Also, venue owners must note the arrival time of each customer, and how long they stay;
Data can be collected either on paper, online or during a booking call;
People can refuse to disclose their details, but owners reserve the right to refuse to serve them.
What Happens with the Restaurant if a Customer Tests Positive?
According to official advice from the government, an NHS Test and Trace call doesn't always attract the closing of the pub or restaurant. This decision depends on the circumstances and on the date the infected individual visited.
NHS Test and Trace could ask staff to take the following actions:
Get tested for Covid-19;
Observe social distancing measures more carefully;
Self-isolate "in specific circumstances".
Local health protection officials are empowered to close establishments, should they find this measure necessary.
A few pubs in England, that reopened on 4 July needed to close after customers tested positive.
In the case that a drinker tests positive, pubs must close;
If there's a second pub in town, it also must close.
If NHS Test and Trace contacts you directly, you must follow their recommendations and get ready to spend fourteen days in self-isolation.
How did the Hospitality Industry Cope with the Lockdown Restrictions?
According to UK Hospitality statistics, the hospitality industry was the third-largest employer in the country in 2018. Nevertheless, many cafes and restaurants were struggling to make ends meet even before the Covid-19 pandemic, as rents were on the rise and consumer spending was taking a nosedive.
Thousands of employees in this industry were included in the job retention scheme provided by the government. They received 80% of their monthly salary but not more than £2,500. The British Beer and Pub Association welcomed the reopening of the pubs but asked consumers to behave responsibly.