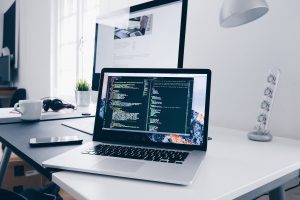 With the turn of a new decade, you are assured of one thing: cloud adoption will increase as more organisation take up flexible consumption of computing resources by taking multi-cloud and hybrid environments.
Many companies are using the hybrid-cloud approach as a stepping stone in their long process of digital transformation. Owing to factors such as reliance on their legacy systems and the responsibility to comply with corporate regulations, many companies have chosen to make use of both public and private clouds. According to Gartner, by 2020, 90% of organisations will deploy hybrid infrastructure management.
Another trend permeating in the business community is the use of multi-cloud solutions that amalgamate cloud services from different solutions providers. A 2019 Kentik report indicated that 58% of companies are using a combination of Amazon Web Services (AWS), Google Cloud, and Microsoft Azure in their multi-cloud networks. Using different solutions providers allows companies to explore the strengths and weaknesses of different vendors before committing for the long term to one solution provider.
All things considered, however, many companies such as video production agencies are still hesitant to utilise public clouds – one of the main reasons hybrid clouds are common and popular. A FileCloud report showed that about 50% of companies do not intend to transfer mission-critical workloads to public clouds. Symantec, on the other hand, reports that half of the organisations are facing challenges securing their workloads. Consequently, they fear that the maturity of their security will find keeping pace with their cloud adoption efforts difficult.
The growing security concerns present solutions providers an opportunity. Generally speaking, cloud providers possess and deploy far better security expertise, capabilities, and technology than most companies can hope to develop or acquire. As such, the need for higher security has become a key driver in the adoption of hybrid cloud solutions. Cloud-based security solutions and services are becoming ever popular across many industries such as government, financial services, and other highly regulated industries.
It is also important to note that, cloud-based solutions offer the best path for acquiring AI capabilities. Increasingly, businesses are appreciating the importance of AI to their continued innovation, growth, and existence. A Deloitte survey found that early AI adopters consider the technology "very" or "critically" important to their organisation's success today. Moreover, the percentage of executives that consider AI as "critically important" is expected to surge around the world in the next two years. (Read The Global State of AI in the Enterprise, 2nd Edition)
Our survey reveals that the main benefit of AI to date has been "optimising internal business operation" and "enhancing services and products." in the future, companies are expected to deploy AI in the management of customer interactions, delivery of connected equipment, development and testing of services and products, and enhancing the personal assistance they offer consumers in their daily activities.
The combination of increased portability of computing power, the explosion of (IoT) Internet of Things devices, and AI-centric tools, the environment is perfect for edge computing to grow. Consider this: Gartner reckons that in 2019 enterprises generated about 10% of their data outside a cloud or data centre. However, this number is expected to grow up to 75% in the next 5 to 6 years.
Consequently, IDC predicts that in just 3 years, 45% of all data generated by IoT systems and networks will be stored, analysed, processed, and acted upon at or close to the edge of the network. This new trend will largely be driven by IoT applications across industries such as retail, healthcare, manufacturing, financial services, energy, agriculture, and logistics.
Naturally, we expect to see an increased number of fixed and portable networks bearing low-latency, high local capacity, real-time processing capabilities with embedded AI and analytics to transform the client/customer experience. The inherent benefits of edge computing can extend to autonomous vehicles, factories, distribution facilities, and any other situation where data need to processed locally as opposed to sending the data to a data centre or the cloud for processing.