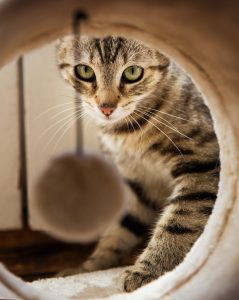 When owning a pet, there are certain things you need to do to provide the best level of care. Taking care of an animal does require effort and patience, but it is also incredibly rewarding.
Take Your Pet to the Vet
Keeping your pet healthy is a top priority. You can bring your cat into the veterinarian's office every year for an annual checkup. Taking your pet to the veterinarian is a way to make sure the animal is up-to-date with shots and is in good health. If you notice anything unusual about your pet, you can mention it to the vet to get professional advice and assistance.
Not all animals enjoy trips to the vet. Your pet might feel anxious and fearful. However, just being there for your pet and bringing a comfort item to the office is a great way to relieve some of that anxiety that pets tend to experience. Furthermore, you can get a pet taxi that will help your pet get used to going to the vet.
Get Vaccinations
Your pet needs certain vaccinations. While it depends on the type of animal you have purchased or adopted, the veterinarian can let you know the vaccination schedule to make you aware of exactly when your animal will need a shot. The reason vaccinations are genuinely so necessary is that they protect animals from several diseases and infections, including rabies and Lyme disease. Even if your animal is on the older side, it may still need vaccinations, so be sure to talk things over with the veterinarian.
Have a Way For People to Identify Your Pet
While you may expect to keep your pet inside the house unless you are going out together, you never know what could potentially happen. It is better to be safe if your pet escapes the home and gets out on the street. The first thing you should do is get a microchip for your pet. If someone finds the animal and brings it to a veterinarian or a shelter, they can scan the animal and then contact you to let you know that they found your pet.
In addition to the microchip, purchasing a collar with an identification tag attached to it is a good idea. You can have your pet's name, your phone number, and your address engraved on the identification tag. If someone finds your pet, they can call you to let you know or even bring the animal home to you.
Provide Your Pet with Nourishing Food
Know that as a pet owner, it is imperative to feed your animal high-quality food. If you are feeding your pet food with lots of preservatives and additives, the animal can end up overweight and unhealthy, and that is not what you want. Talk to your veterinarian about healthy food options for your pet that can do wonders. Some foods have such nourishing ingredients that they can lead to a healthier coat and healthier teeth in pets that eat those foods. Along with choosing something healthy for your pet, make sure you are choosing food that is appropriate for your pet's age because senior pets often need softer options.
Care For Your Pet at Home
Take good care of your pet while you are at home. If you have a dog, you should take the animal for walks. Make sure you are handling grooming tasks at home or taking your pet to the groomers to get nails clipped and fur trimmed. You should bathe your pet, brush your pet's fur, and provide all the love and care that the animal could possibly need. When you are taking good care of animals, it will show in their appearance because the animal will look and feel healthy.
If you are going to become a pet owner, make sure you are ready to do these different things. If you put forth the effort, your pet may live a long and healthy life.