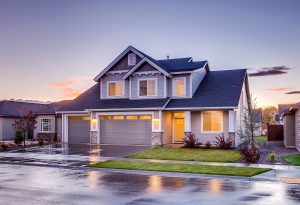 Lock-down, restrictions on movement and business operations in general as a result of the Covid-19 Pandemic has had unprecedented consequences for the real estate market in the UK. During lock-down, the market stalled entirely while viewings and sales have continued to be slower than ever before.
Even though restrictions have eased, there are several new regulations that estate agents, buyers and sellers will need to learn to adhere to. So what do these regulations mean for sellers and buyers?
What Effect Did Lock-down Have On The UK Property Market?
The property market came to a standstill during lock-down as property viewings would have contravened the rules and restrictions. Some estate agents did attempt to go digital by offering video tours of homes but this was largely unsuccessful as most buyers are unlikely to make a purchase based purely on a video, without a professional to talk them through land registry complaint plans and so on.
In addition, removal companies operations were prohibited making moving into a new home difficult if not impossible. While most moving companies complied, of course there is always the odd exception to the rule.
To top this, mortgage providers in general pulled their products from the market limiting who would be eligible for a mortgage. At the end of the day, only those with the highest loan-to-value (largest deposit) would qualify for a new mortgage.
Mortgage providers claimed that they had been overwhelmed with mortgage applications while facing staff shortages and therefore restricted their loan offerings to the highest quality lenders only, i.e. lenders who were borrowing less than the value of the property.
What Are Market Condition Like Now?
Property viewings are once again allowed, as long as they stick to the new rules. Estate agents are encouraged to first offer virtual or video viewings that can be prerecorded or live.
As per the advice from government, viewings that are conducted in person should only be for buyers who are qualified and are strongly considering making an offer to purchase.
One big change is that estate agents are no longer permitted to drive prospective buyers to the property for a viewing. This could present problems for buyers who are looking to purchase property out of the area they live in and have no transportation. Another huge change is that open-houses are not allowed.
Removal companies have largely resumed operations and you are now allowed to move. It is advisable to do as much packing yourself and to open all inner doors so that movers don't need to. The move should be postponed if any person in the home is infected with Coronavirus and is self-isolating or if they are showing symptoms.
Mortgage lenders have also started to ease their limitations and are offering more products. You are likely to have more options available to you than you did a month ago if you don't have a large deposit.
How Have House Prices Been Affected?
You would need to be a psychic to be able to predict how the pandemic will affect house prices. There is an official Government measure to track the direction in which house prices are moving.
However, this measure has been temporarily suspended because there is simply too little data available to generate any reliable statistics. Just about no moves took place in March and April and the real estate market is still in the process of adapting to the new rules and just getting started again. Any data would therefore be based on a sample size.
Nationwide, using data from their customers, found that house prices fell 1.7% from April to May (this only reflects mortgage purchases and not cash purchases). This is the biggest drop in 11 years. It is however necessary to take into consideration that their sample size is even smaller than that of the government making it difficult to know whether the measure is reliable.