The outdoor product range of Mobilanes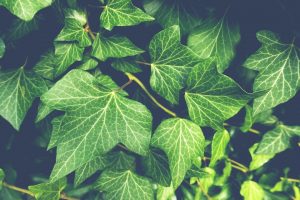 The development of our cities has led to designers and architects having to face greater environmental challenges to build within the existing environment. Mobilane has developed three systems that harmonize nature and modern cities so that these challenges can be met.
Live Panel
The LivePanel system is a patented innovation that applies to vertical landscaping. It is a 'living wall' sustainable system that can be used indoors, such as plants for restaurants as well as outdoors and has become increasingly popular as it helps to make urban areas greener than they are.
This LivePanel system converts cold walls into warm surfaces that are living. It is a modular system of a living wall that has plant cassettes in the cups that have the plants in place and can be exchanged. Every row of cassettes has its place in a duct rail that helps in the absorption of water through a capillary system.
Advantages
Cassettes can be exchanged
The quick assembly that allows easy installation: Cassettes are pre-planted leading to less nuisance at site
Low water consumption
System is modular
Can be used both indoors and outdoors
Little space is taken up because of the compact Green Screen construction.
It also provides thermal insulation as an added advantage
It reduces noise
Maintenance needs are low
Low odour
Dust capture and oxygen production create a healthy climate
Contribution to biodiversity
Green Screen
When you plant a green hedge as a divider, it gives importance to privacy, but requires you to wait for years till the hedge is dense enough so that it provides the needed privacy. Such waiting is a thing of the past with Mobilanes Green Screen. Installation of individual panels takes just an instant, but it will look as if the hedge has been there for many years.
This Mobilane system has been patented and comprises of vegetation that completely covers a metal grid. The plants come to you in compost that is in a coconut biodegradable pot that will degrade in a year or two, and allow the plants to take root in the surrounding soil.
Everybody will not want the same hedge, and that is why different types are supplied by Mobilane. This allows for variation in colours and heights that the different types of plants provide.
The different versions of Green Screen allow it to be used in several ways, to create carports, garden rooms, separate patios and swimming pools. Place the Green Screen on a balcony and it will look great.
Advantages of Green Screen
Immediate privacy is created by the dense green hedge
Easy maintenance
Makes for an attractive and sustainable divider
You can plant them all year round, except in periods of frost
The high-quality fence comes with a 10-year guarantee.
Different types are available
Every plant variety has different heights
Fixing materials and posts are also available
Contribution to biodiversity
MobiRoof
It is not easy to create green environments in urban areas. The MobiRoof system ensures that you do not have to wait for years to do this. It is a system of sedum cassettes that click into each other. Ideal for use on garden houses, carports, garages and storage buildings to create a green roof.
The cassette system is unique and lightweight and is planted with a variety of sedum plants that have a special substrate that allows for drainage of rainwater and assists in storage. Cassette replacement makes for additional benefits that allow for this sedum roof to be designed as you want it.
MobiRoof properties
Regenerated nontoxic polypropylene is used to make the cassettes
Proper retention of water and its drainage is facilitated by the substrate
A variety of sedum species can be planted
Reduced air pollution
Biodiversity contribution