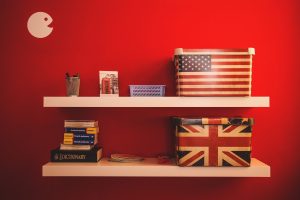 Self-storage is something anybody can benefit from; whether you are a homeowner, business owner, house mover, student, or any time you need storage space. If you haven't considered self-storage before because you don't know what it is and how it can benefit you, read on.
Self-storage is an arrangement where businesses or individual rent an area to use for safely storing their goods. In most cases, they do this because they don't have enough space in their properties.
Now that you know what self-storage is, the next is knowing why people use it. Below are some of the common situation where people choose to have self-storage.:
1. Moving house:
This is one of the most common reasons why people choose to rent self-storage. There are many factors that can put someone in a situation where they need to have self-storage. Maybe there is a gap between moving out of the old house and into the new one. Having temporary storage for students in such a situation is going to be a relief. If you are downsizing, you might have some items like furniture that you aren't sure what to do about. In such a situation, it is a good idea to hire self-storage so you can use it to store those items as you decide whether to part ways with them or keep them.
2. Renovating:
There is a lot of mess created when builders and decorators are getting in and out of your home the entire day. Maybe there is an extension being added to the kitchen or even installing a disabled wet room. Maybe you are concerned about your furniture being damaged by paint spills or getting scrapped by tools. A self-storage provides you with a temporary storage solution to keep your expensive items and furniture in. This is going to give you peace of mind because you don't have to keep worrying about them being damaged during the renovation project.
3. Running out of space:
It is normal for most people to accumulate more and more stuff, and there are times when you just run out of space in your home. If you find yourself needing more space than you have, consider getting more space. There is no need to throw out your belongings just to create space for more things. You can get new stuff without having to get rid of the old items. If there are valuable items you cannot get rid of, then just store them in a self-storage unit. You never know when you might need that item. The items you want to get rid of might be worth thousands in the future!
4. When Travelling:
This is more common in students. When students are not around because they are travelling on gap years after they are done, they need somewhere to store the stuff before they can start working. Maybe there is not enough space to store all of your belongings at home. Self-storage provides you with the perfect option for storing your stuff.
5. Students in summer
This also applies to students. During their years at university, students accumulate a lot of items, including heavy items like beds, TVs, sofas, and chairs. When students go on holidays, they have to move back home before changing accommodation before the new semester. Instead of moving things back and forth, consider self-storage units because it is going to save you a lot of stress.